Invest in our fully automated, unmanned, and online payment noodle vending machine that specializes in freshly cooked noodles. Our powerful back-end system and comprehensive restocking mechanism ensure that our machines are always stocked with fresh ingredients.
We are looking for franchisees and investors to join us in this unique business opportunity. Our vending machine is the only one of its kind, with a time-limited display of the freshest smart, unmanned, freshly cooked
noodles. We also offer a range of hot food and side dishes. For those who have larger appetites, we also offer the option to add extra noodles or rice to their bowl, providing even more satisfaction.
Join us and become part of our innovative noodle vending machine business. With our unique selling proposition and cutting-edge technology, you can be sure that your investment will be well worth it. Contact us today to learn more about our franchise and investment opportunities.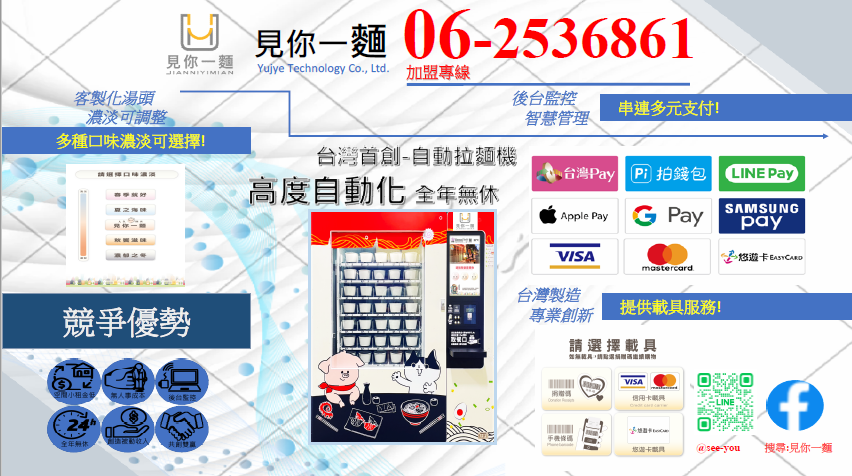 Previous
Back to List
Next